Blaw-Knox's powerful, fuel efficient Tier 4 Final D8 235 horsepower (175 kW) engine in the PF-7110B Blaw-Knox Tracked Paver improves fuel efficiency by up to 5% and provides superior quality, reliability, durability and ease of operation.
Technical Specifications:
Basic Width: 10 ft
Engine Power: 235 hp
Max Width: 26 ft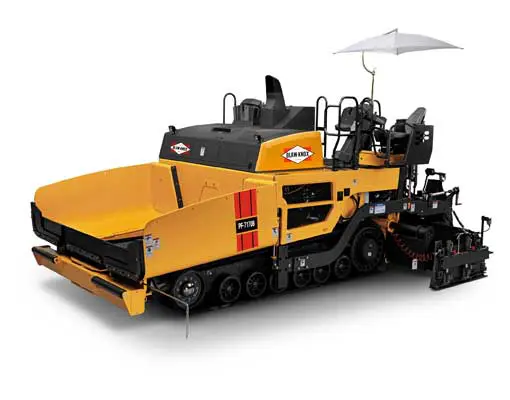 The PF-7110B is a true highway-class paver that takes you to the next level of paving, with an independent auger and conveyor system, and stable hydraulic screen extensions for delivering perfect placement of bituminous base, binder, or surface mixes.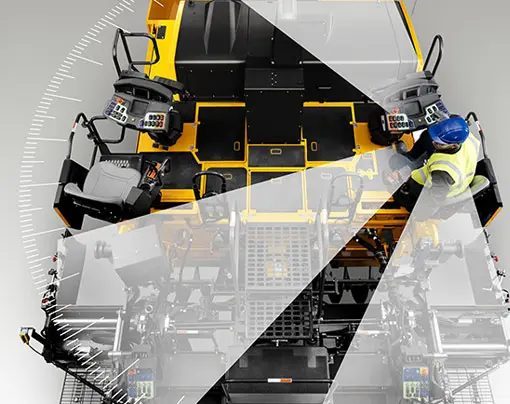 All-around visibility with rotating and extending operator seats for a full view of the whole paving process. Blaw-Knox offers you 360° paving visibility. With seats that can be extended beyond the edge of the paver and an unobstructed view of the auger tunnel and hopper – the operator has an excellent view of material flow for ultimate paving quality. Capitalize on industry-leading visibility and see your work from every angle with Blaw-Knox pavers.
The powerful and fuel efficient Tier 4 Final engine meets demanding emission regulations and industry-leading fuel efficiency. Blaw-Knox delivers powerful and precise paving. The high performance, premium engine supplies all the power you need to pave the most challenging applications. Experience quality paving at its best with Blaw-Knox.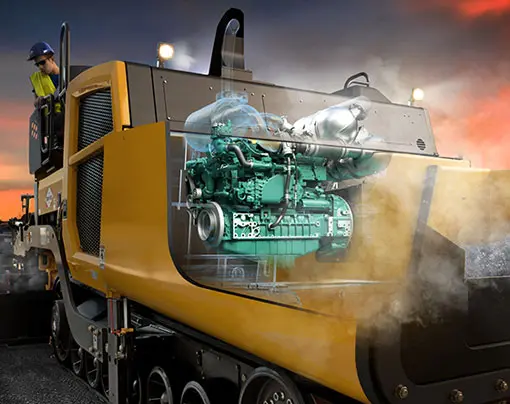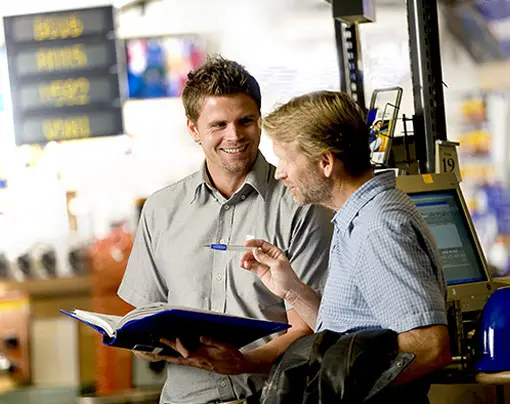 Technical Specifications For PF-7110B
Here are the key specifications for this product model. For more details, download the brochure or contact us.
| | |
| --- | --- |
| Basic width | 10 ft |
| Maximum paving width | 26 ft |
| Engine power | 235 hp |
| ...at engine speed | 1,800 rpm |
| Paving speed | 224 fpm |
| Hopper capacity | 13 sh tn |
| Maximum layer thickness | 12 in |
| Engine | D8 |
| Engine emission | EPA Tier 4 Final |
| Tractor weight | 41,810 lbs |
Only with Blaw-Knox attachments do you get what you wanted when you bought a Blaw-Knox in the first place – maximum productivity and uptime. Blaw-Knox develops and offers a wide range of attachments which brings you unmatched flexibility and versatility, making it easy for you to develop job opportunities and to get the job done with increased productivity. Displayed attachments may not be available in all markets. Consult your dealer for specific availability.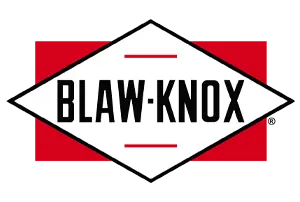 Serving the Asphalt Industry for over 100 Years.