The Blaw-Knox University, now in its 57th season, is dedicated to training paver operators and foreman on proper Paver Operation & Maintenance, Paver Hydraulic and Electrical Systems and applied Best Paving Practices through several classroom-style and hands-on application courses. For over half a decade Blaw-Knox has earned its reputation as the go to source for training and instruction on hot mix paving.
Through a proven method of mixed classroom and hands-on training, Blaw-Knox University provides improved technical and problem-solving skills on a variety of paver operations and maintenance topics. Course instructors share decades of field and teaching experience with attendees, including training on the latest DOT requirements.
Blaw-Knox University offers multiple dates throughout the year to satisfy the demand for its popular courses.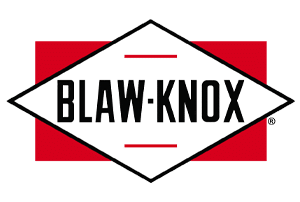 "Students leave these sessions with improved technical and problem-solving skills. We love hearing from attendees who have advanced their careers because of this operator and technician training, as well as from employers who enjoy benefits such as improved machine uptime."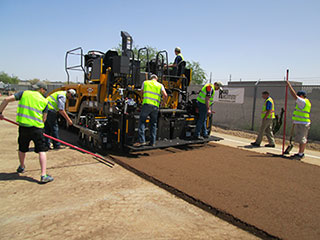 Paver Operation & Maintenance
Two days of classroom-style learning plus two days of hands-on application in best practices.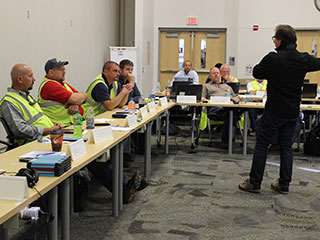 Paving Application Seminar
Two days of classroom instruction dedicated to paving best practices.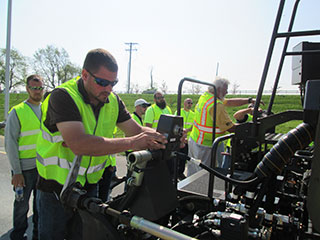 Paver Basic Machine Course
Four to five days of training on the hydraulic and electrical systems of pavers with lessons that allow for hands-on troubleshooting.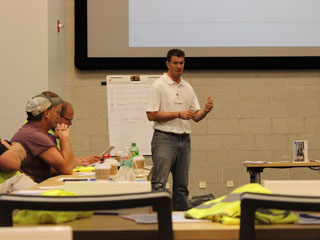 Advanced Paver Diagnostics
Methodical troubleshooting in theory and practice using Service Manuals, laptops, Techtool, Service Analyzer, and special tools.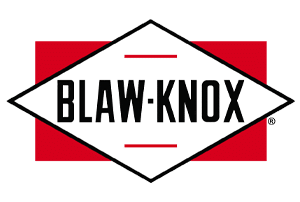 Serving the Asphalt Industry for over 100 Years.