Blaw-Knox is a leader in road and highway equipment with a rich heritage of producing the highest quality and most durable equipment to the industry. Blaw-Knox is recognized as one of the oldest and most venerable names in the industry with over 100 years of innovation to its credit.
Our continued focus on innovation is what drives our product engineering with designs that improve performance while maintaining user-friendly, ergonomic comfort and reliability for the operator.
Blaw-Knox remains focused on proactively serving and satisfying its customers from all aspects. Our people are dedicated to the principal of providing the highest quality products to the indus­try, backed by world-class product support, to maintain a sustainable competitive advantage for Blaw-Knox.
Quality Comes First
To achieve customer satisfaction, the quality of our products and services must be our number one priority.
Customers are the focus of everything we do
Our work must be done with our customers in mind, providing better products and services than our competition.
Continuous improvement is essential to our success
We must strive for innovation and excellence in everything we do: in our products, in their safety and value and in our services, human relations, our competitiveness and our profitability.
Employee Involvement
We are a team. We must treat each other with trust and respect.
Fundamental to our success are three basic values:
People
Our people are the source of our strength. They provide our company spirit and determine our reputation and performance.
Products
Our products are the end result of our efforts and they must be the best in serving our customers worldwide. As our products are perceived, so we are perceived.
Profits
Profits are the ultimate measure of how efficiently we provide customers with the best products for their requirements.
To be the unquestionable technological and market share leader in the industries we serve.
To exceed customer expectations in all aspects.
To earn for our shareholders above average return on their investment.
To provide our employees a safe and pleasant workplace while creating opportunities for them to attain their maximum potential.
To be a good neighbor and a positive influence in the community in which we live and work.
Blaw-Knox was formed in 1917 by the merger of Blaw Steel Construction Company and Knox pressed Steel Company in Hoboken, Pennsylvania. Blaw-Knox quickly expanded both in the US and the UK setting up operations in London in 1921 selling concrete mixers, tractors, excavators and concrete batch plants to high-profile civil engineering projects. By 1929, Blaw-Knox was an established manufacturer of concrete pavers, asphalt finishers, and bull dozers with operations in Watford, England and Hoboken, Pennsylvania later re-named "Blawnox, PA."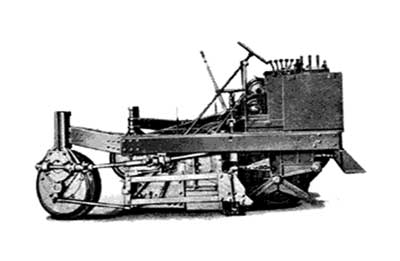 Today, Blaw-Knox is a leading manufacturer of asphalt pavers to the road and highway con­struction industry. For over a century, Blaw-Knox has worked with highway contractors in innovating technologies that have shaped highway construction standards and trans­formed the paving process worldwide. As part of the Gencor Family of Companies, Blaw-Knox has a distinct advantage in the road and highway construction industry manufacturing the highest quality equipment and pro­viding the best after-sale customer support and training to the industry.
Gencor is headquartered in Central Florida and maintains three state-of-the-art manufac­turing facilities, servicing North America, South America, Europe, the Middle East and Asia.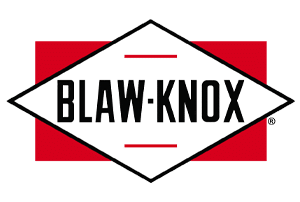 Serving the Asphalt Industry for over 100 Years.