A century of paver manufacturing experience lies at the heart of the PF-5170B from Blaw-Knox. High production and quality finished mats are all in a day's work. Obstacles are no obstacle, thanks to the ability to hydraulically adjust paving widths from 8 to 16 ft. Powered by a Tier 4 Final D6 engine and featuring class leading comfort and visibility, these machines are technically advanced and yet simple to operate and service.
Technical Specifications:
Basic Width: 8 ft
Engine Power: 173 hp
Max Width: 18 ft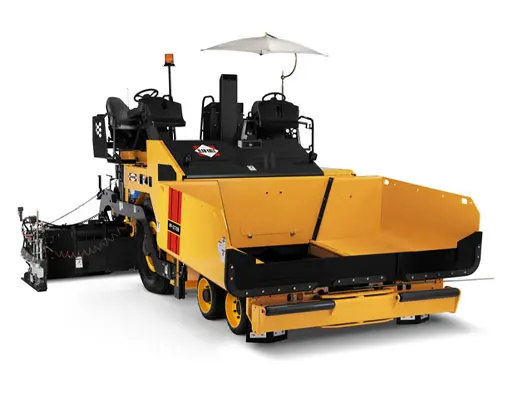 The PF-5170B paver has proven its reliability on American job sites over multiple paving seasons. Customer feedback, innovation, and a century of paver manufacturing experience is built into every Blaw-Knox paver.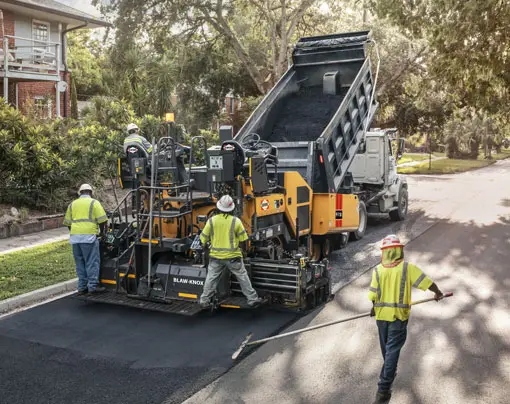 Designed and manufactured at Blaw-Knox's factory in Pennsylvania and incorporating all the experience of its Blaw-Knox heritage, the PF-5170B has proven its reliability on American jobsites over multiple paving seasons. Teamed up with the UltiMat160 screed, this easy-to-maintain machine delivers high quality mat performance and low total cost of ownership on a wide variety of demanding applications.
High production and quality finished mats are all in a day's work for the PF-5000 Series pavers. Rapid adjustability of paving width makes it easy to work around obstacles, and its solid construction ensures that it can tackle heavy commercial and light highway jobs in its stride.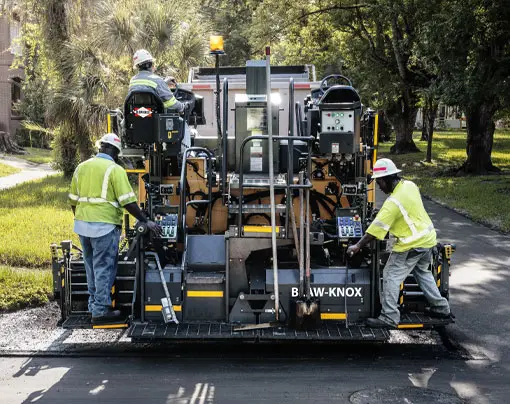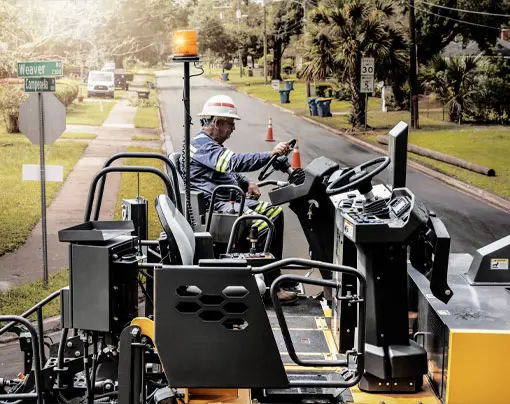 Equipped with seats that can be extended beyond the edge of the paver and an unobstructed work-area view from hopper, to auger tunnel, to end gates – the operator has an excellent view of material flow for ultimate paving quality.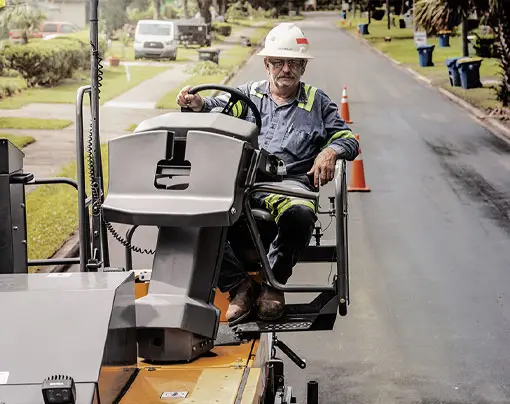 Technical Specifications For PF-5170B
Here are the key specifications for this product model. For more details, download the brochure or contact us.
| | |
| --- | --- |
| Basic width | 8 ft |
| Maximum paving width | 18 ft |
| Engine power | 173 hp |
| ...at engine speed | 2000 rpm |
| Paving speed | 250 fpm |
| Hopper capacity | 12 sh tn |
| Tractor weight | 32,800 lbs |
Only with Blaw-Knox attachments do you get what you wanted when you bought a Blaw-Knox in the first place – maximum productivity and uptime. Blaw-Knox develops and offers a wide range of attachments which brings you unmatched flexibility and versatility, making it easy for you to develop job opportunities and to get the job done with increased productivity. Displayed attachments may not be available in all markets. Consult your dealer for specific availability.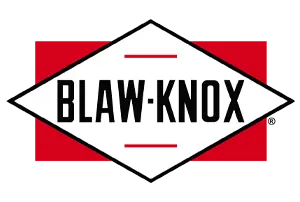 Serving the Asphalt Industry for over 100 Years.